WebTech is a leading Website Design & Development Company in Uttara, Dhaka, Bangladesh. We provide one-stop solutions to a wide range of service regarding website development. Since WebTech's establishment in 2012, our team is carrying out projects related to website design, website development, and online marketing services. Over the last 6 years, we have successfully executed more than 150 projects of our clients across the world. We keep our clients at the heart of everything we do at WebTech. Regardless of the size and nature of the projects, our team always gives relentless effort to bring out the best for our clients. Hence, the clients do not have to search for numerous web development organizations for rolling out their business operations. The WebTech team has expertise in Graphic Design (Office stationery), Website design and Development, Search Engine Optimization (SEO), Social Media Marketing (SMM), Search Engine Marketing (SEM ), and Content Marketing.
In 2012 we started our company with 5 members, and now we have grown to over 25. The sector experts of our company are highly skilled and experienced in graphic design, website development, content writing, and online marketing. Our in-house team handles all the projects under the supervision of sector experts to ensure the utmost quality. Since we believe in creating customer delight, we are highly committed to meet deadlines given by our clients.
Our prime concern is to assist business owners in sharing information regarding their business all over the world through internet. We always maintain communication with our existing clients and provide timely services they require. We help them out in making their business more efficient to get a competitive advantage over their competitors. We believe from the core that our efforts to deliver technically sound services to the clients have a twofold effect on their organization. Firstly, as we provide one-stop solutions, they do not have to give effort to the projects we execute for them. Secondly, they get enough time to focus on other business functions that result in profit maximization of their company.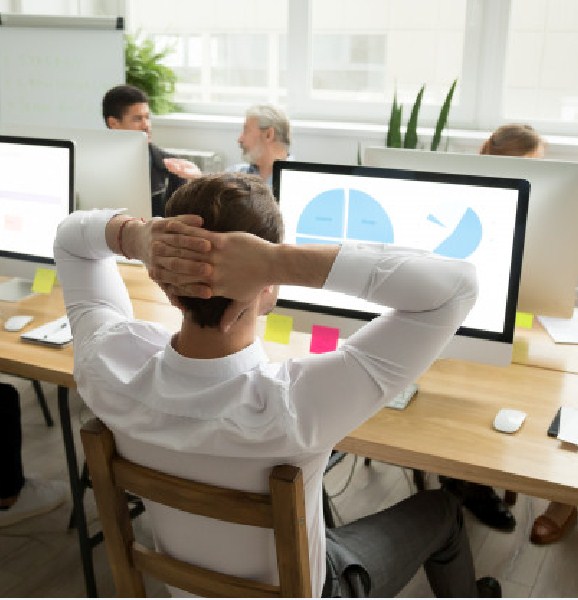 While searching for several agencies to make a business deal, this is an obvious question in clients' mind. The Proliferation of web development companies across the world has made the industry a level playing field. Hence, before signing a contract, clients become overwhelmed by the question, "Why to choose this firm?". Humbly, we would like to assist you in getting the answer. Being a one-stop solution provider, WebTech has a competitive advantage over similar service organizations. Remarkably, the company is at the forefront of web-related services. WebTech team is endowed with intercultural competence to understand the demands and expectations of its clients from different parts of the globe.
We at WebTech spend a substantial amount of time to get profound insights into our clients' specific requirement from a project. The multi-dimensional expertise of the team, cohesion among its members and proper synchronization of the tasks have created a synergy in the organization. Most importantly, the resourceful members of WebTech team are always willing to go the extra mile to ensure the quality of their tasks. WebTech Team is well capable of initiating innovative ideas for clients and it is highly receptive to adopt new concepts from them. All these qualities have strengthened the organization's capacity to make differences for its clients. Brief of particular strengths of WebTech is presented below.